48 Good Morning Quotes
Good morning quotes can be a great way to jumpstart your day. Whether you're looking for a little bit of motivation to get yourself out of bed in the morning or a heartwarming message to put a smile on your face, these good morning quotes have something for everyone. Read on to find a quote that feels just right for you.
Inspiring Words to Brighten Your Day
Greet the day with inspiring words to brighten your day! A simple phrase of encouragement or a quote from a well-known figure can do wonders to improve your mood, provide motivation and express your feelings. Take the time to start your morning with a good quote to give you an extra dose of inspiration and provide a great way to start the day. Check out these Good Morning Quotes to set the tone for your day, give you an uplifting start, and help you look on the bright side of life!
"No matter how good or bad your life is, wake up each morning and be thankful that you still have one." — Unknown
"Positive minds live positive lives. Remember to start your day with a positive attitude and a grateful heart." — Unknown
"The best way to start the day is with a smile and a positive attitude." — Unknown
"Your future starts today, not tomorrow. So, make the most of it." — Unknown
"Each morning we are born again. What we do today is what matters most." – Buddha
"Give every day the chance to become the most beautiful day of your life." — Unknown
"This morning, take a moment to appreciate the beauty and abundance in your life." — Unknown
"The best forecast for a good day is a smile in the morning." — Unknown
"See the beauty in this day. Everything is working together for your good." — Unknown
"A beautiful morning brings possibilities and opportunities that you can take advantage of to make the day wonderful." — Unknown
"Every morning brings new potential, but if you dwell on the misfortunes of the day before, you tend to overlook tremendous opportunities."– Harvey Mackay
Creative Ways to Spread Kindness and Positivity
Each morning brings with it new opportunities to make the world a better place, and it all begins with spreading kindness and positivity. A great way to start the day is by finding creative ways to share inspiring words. Good morning quotes are a great way to share some uplifting words as we start our days. Not only will you be spreading some cheerful vibes, but you'll be reminding those you share with that they are strong, capable and worthy of love. Whether you post inspiring good morning quotes on your social media, share them with friends and family, or start a virtual chain of kindness, a little thoughtfulness can go a long way. Use this as an opportunity to show how much you care and help your community start their day on the right foot!
"Kindness is the language which the deaf can hear and the blind can see." – Mark Twain
"There's no better way to start a morning than being surrounded by kindness and positivity." – Anonymous
"Every morning is a new opportunity to spread kindness and positivity to those around you." – Unknown
"Start each day with a grateful heart, a positive attitude and the desire to do something kind." – Unknown
"Be the reason someone smiles today and the inspiration that gives them the strength to keep going." – Unknown
"Be the change you wish to see in the world and spread kindness wherever you go." – Mahatma Gandhi
"Do small things of great kindness and watch the world change one heart at a time." – Anonymous
"Be kind whenever possible. It is always possible." – Dalai Lama
"Kindness has the power to turn a dark day into a bright one." – Unknown
"Be the type of person that spreads positivity and kindness wherever you go." – Unknown
"No act of kindness is too small. The gift of kindness may start as a small ripple that over time can turn into a tidal wave affecting the lives of many." – Kevin Heath
"A warm smile is the universal language of kindness." – William Arthur Ward
"Be kinder than necessary, for everyone you meet is fighting some kind of battle." – Unknown
"Laughter, kindness, and a good attitude are the easiest ways to spread joy and positivity." – Unknown
"Our days are happier when we give people a bit of our heart rather than a piece of our mind." – Unknown
The Benefits of Reflecting on Positive Affirmations
Starting your day off on a positive note can have a tremendous impact on your day. Taking a few moments to reflect on positive affirmations can provide both the motivation and inspiration needed to stay focused and productive. Reflecting on positive affirmations can help to create an attitude of gratitude, positive self-talk, and a feeling of contentment. Positive affirmations have been known to increase self-confidence, encourage self-acceptance, and promote resilience in difficult times. By taking a few moments each morning to repeat some of your favorite quotes and affirmations, you can start your day feeling empowered, focused, and ready to take on the day!
"The significant problems we have cannot be solved at the same level of thinking we were at when we created them." - Albert Einstein
"Happiness is not something ready made. It comes from your own actions." - Dalai Lama
"When you arise in the morning, think of what a precious privilege it is to be alive – to breathe, to think, to enjoy, to love." – Marcus Aurelius
"It is not enough to be busy, so are the ants. The question is, what are we busy about?" - Henry David Thoreau
"I always wake up early in the morning, open my Window and take a deep breath. I look around and realize how lucky I am to have this chance to live and enjoy a beautiful morning." - Unknown
"The morning is glorious. It is full of potential, and possibilities, and inspiration, and encouragement." - Unknown
"Good morning, this is God. I will be handling your problems today. I will be right here beside you every step of the way. So have faith and trust in me and everything will be okay." - Unknown
"Every morning is a reminder that something new and amazing is coming your way today." - Unknown
"A morning is a wonderful blessing, either cloudy or sunny. It stands for hope, giving us another start of what we call life." - Unknown
"Today is a new beginning, a chance to turn your failures into achievements and your sorrows into joy." - Unknown
"The most important thing is to enjoy your life - to be happy - it's all that matters." - Audrey Hepburn
"The future belongs to those who believe in the beauty of their dreams." - Eleanor Roosevelt
"The best way to make your dreams come true is to wake up." – Paul Valery
"The biggest adventure you can take is to live the life of your dreams." – Oprah Winfrey
"You have the power within yourself to make anything possible, you just have to have faith and believe." – Anonymous
"Start each day with a positive thought and a grateful heart." – Anonymous
"Be thankful for another day to reach your goals and dreams." – Anonymous
"Every day is an opportunity to make a new happy ending." – Anonymous
"Focus on the good, let go of the negative, and stay positive." – Anonymous
"Life is only as good as your mindset. Focus on the positive and good things will follow." – Anonymous
We hope that you found a good morning quote that inspired you to have a wonderful day! Whether you're looking for motivation or just a comforting sentiment, these quotes are sure to bring a smile to your face and help you ease into your morning.
Related posts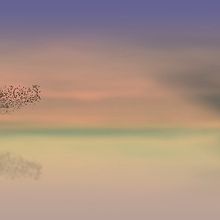 Life Quotes. Feeling stuck and uninspired? Look no further! We have compiled a list of the best inspirational quo…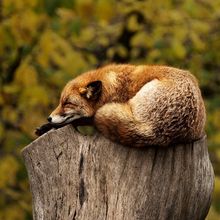 Life Quotes. "Life has many lessons to teach us, and some of the best advice can be found in the pages of books. …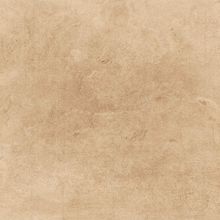 Famous Quotes. Life is an ever-evolving journey, and it can be difficult to articulate exactly how we are feeling a…