78 Phrases To Share Your Love For Your Pet
Do you have a furry friend at home? If you feel deeply for your pet, then you know that expressing your affection can be hard. To make it easier, here are some phrases to share your love for your pet.
Express Your Affection Through Words
Sharing words of affection with your pet is an incredibly rewarding experience. It's a way to show your pet how much they mean to you and make them feel valued. When you express your affection through words, you are letting your pet know that they are appreciated, cared for, and loved. Words can be just as powerful as physical affection and are great ways to connect and strengthen your bond with your pet. Use this blog post to find the perfect phrase to share your love for your furry companion and watch their tail wag!
My beloved pet, I could not love you more.
I thank my lucky stars you are in my life.
I am so grateful for the unconditional love you give me.
You bring such joy to my life!
I am so proud to be your human.
You are my favorite cuddle buddy.
You're the world's greatest fur-baby.
I cherish our morning strolls together.
Your friendship brings me so much happiness.
I love your silly antics and sweet disposition.
You always know how to make me smile.
I wouldn't trade our bond for anything.
You will forever be my beloved pet.
Celebrate Your Pet with Quality Time
Spending quality time with your pet is a great way to show them how much you love and appreciate them. Whether it's a long walk, an extra cuddle session, a special treat or an exciting new toy, taking time to celebrate your pet with some quality time lets them know that they are important to you. Quality time is also essential in strengthening the bond between you and your pet. So take a few moments out of your day to spend some quality time with your beloved pet and make some lasting memories together.
I'm spending quality time celebrating my pet with lots of love!
Taking time to show my pet special attention is so important to me.
Cuddles and snuggles are the perfect way to celebrate my pet!
Creating meaningful moments and bonding with my pet is so important.
My heart is filled with joy when I recognize how special my pet is.
I love my pet so much and I'm so grateful to celebrate them.
Playing and exploring together is the best way to celebrate our bond.
Every day I'm so thankful for the unconditional love my pet gives me.
Going on adventures and discovering new things with my pet is a highlight.
Making memories of special times together sends my love for my pet through the roof.
Loving my pet with all my heart and spoiling them with fun activities is the best!
Taking the time to show appreciation for my pet means the world to me.
Celebrating my pet with quality time is paramount to me.
Share Your Joy with Your Pet through Activities
How lovely it is to share in joy with your pet! Whether you have a dog, cat, fish, or other pet, activities to cultivate love and joy between you and your furry friend are some of the best ways to show your appreciation. Through activities such as taking your pup for a walk, playing with your cats, and even bringing home new toys for your fish, you can express your love for your pet in ways that create an even deeper bond. Consider spending some quality time with your pet to let them know how much you care. If you're looking for new ways to share your joy with your pet, the internet is full of great ideas!
Taking time to play with my pet brings me tremendous joy.
I love how my pet always looks so happy when I come home.
I love the way my pet cuddles up to me on a cold day.
Going on fun adventures with my pet fills my heart with joy.
I'm so lucky to have such an amazing companion in my pet.
My pet always brings a smile to my face with their silly antics.
Taking my pet on a long walk and enjoying the scenery together is a special bonding experience.
I couldn't ask for a more loyal and loving pet.
I'm so glad I get to share the special moments in life with my pet.
Going for a car ride with my pet and listening to their happy panting is so soothing.
Feeling the unconditional love from my pet brings me immense joy.
Watching my pet run and play with joy is an incredible experience.
There's no greater feeling than snuggling up with my pet on a cozy night.
It's so wonderful to watch my pet experience the world around them with curiosity.
I love exploring the great outdoors with my pet by my side.
Taking pictures of my pet is one of my favorite activities.
I'm so grateful to have my pet in my life to share fun and laughter.
I cherish all the special memories I have made with my pet.
Each day with my pet is a new adventure to look forward to.
I'm so thankful for my pet and all the joy they bring to my life.
Creative Ideas to Celebrate Your Pet
Celebrating your pet is a great way to share your love and appreciation for them. There are many creative ways to do this. You can make them a special treat, like a homemade cake or pup cupcakes. You can organize a doggie play date or dog park outing with their pet friends. You can also take them on a long walk or even go camping together. If you're feeling extra creative, you can even theme dress up your pet for the occasion. No matter how you choose to celebrate your pet, it's sure to be an enjoyable, memorable experience for both of you.
"I love having my furry friend as my constant companion."
"My pet's unconditional love is a source of strength and peace."
"My pet provides moments of joy to brighten my days."
"My pet's affection is like receiving a warm hug."
"I'm always so proud of the love and loyalty my pet shows me."
"My pet brings me such joy and happiness."
"Creating special moments with my pet is always a delight."
"My pet adds so much value to my life."
"Having my pet by my side makes life much sweeter."
"My pet always finds a way to make me smile."
"I feel so blessed to share my life with my pet."
"I never take for granted the wonderful connection I have with my pet."
"I love that my pet always knows how to make me feel better."
"I enjoy every chance to celebrate my pet."
"I take time to recognize all the amazing things my pet does for me."
"Making special memories with my pet is one of my favorite things."
"My pet brings so much warmth and happiness into my life."
"I'm so grateful for the wonderful bond I have with my pet."
"Living with my pet is a pleasure I wouldn't trade for the world."
Fun Ways to Show Your Pet You Care
Showing love to your pet can be more than just feeding and grooming, there are plenty of ways to show your pet you care. Take them outside for a walk or to the park and play fetch, cuddle up with them while they feel safe and secure, or even give them a special treat every now and then. Giving your pet some extra special love can help you to create a stronger bond and show them just how much they mean to you.
Showing off your pet's best trick(s) to your friends and family
Taking your pet on a special outing just for them
Giving your pet a massage or brushing their fur
Writing a poem about your pet and sharing it with them
Making homemade treats just for your pet
Playing with your pet for a few extra minutes each day
Taking your pet for regular walks and adventures
Creating a special collar or hat for your pet to wear
Taking lots of photos with your pet and sharing them with the world
Greeting your pet with enthusiasm and joy
Giving your pet their own space with toys, beds and other items
Making sure your pet gets plenty of hugs and attention
Going on a special vacation together as a family
Here are some phrases to show your pet just how much you care for them. Show them love and appreciation with these phrases and enjoy some quality time together!
Related posts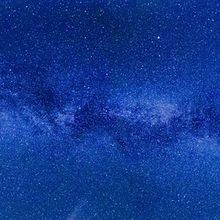 Love Phrases. It is often said that love is one of the most powerful emotions that someone can experience, and whe…