Good Messages About Friendship
Friendship is one of the most important bonds in life and can often be the glue that holds us together. When we receive messages of love and support from our friends, these moments can be incredibly uplifting and help us to stay positive and motivated. In this blog post, we'll be looking at some of the best messages about friendship and the impact that they can have on our lives.
The Power of Friendship
Friendship is one of life's greatest gifts, and we all need it at some point or another. The power of friendship lies in its ability to provide support, encouragement, motivation, and a shoulder to lean on. True friends are loyal, understanding and accepting, no matter what life throws at us. They celebrate our successes and help us through our tough times. Good friendships have the power to lift our spirits, give us perspective and even affect our health in a positive way. Through good times and bad, the power of friendship is something we can always rely on and cherish.
"The power of friendship is that it can bridge any distance, put a smile on a face even in darkness, lift someone up in a time of need and remind them that they are never alone."
"As long as we remain friends, we can tackle anything together!"
"The most beautiful discovery true friends make is that they can grow separately without growing apart."
"Good friends are like stars, you don't always see them but you know they are always there."
"A true friend never gets in your way unless you happen to be going down."
"A true friend encourages us, defends us, and holds us up when we can't stand."
"True friendship is never serene."
"Friends are the family you choose."
"Laughter, warmth, and understanding are the hallmarks of true friendship."
"No friendship is an accident."
Tips for Building and Maintaining Happy Friendships
Friendship is such a special bond and one that we should always strive to nurture and appreciate. Here are some tips for building and maintaining happy friendships: Make the effort - don't be a passive friend. Take initiative to reach out to your friends and set up times for you to catch up and spend quality time together. Don't let disagreements take away from your overall friendship. Disagreements can be healthy, but it is important to be respectful of each other's opinions. Communication is key. Have honest conversations with your friends to get to know them better, and share your feelings and thoughts openly. Show your appreciation - a simple gesture of acknowledgement can go a long way. Acknowledge the effort they put in and show them you care. Making happy friendships is all about investing in the relationships that are important to you.
Take the time to get to know your friends.
Show your appreciation when they do something nice.
Don't take your friends for granted.
Let your friends know that you're there for them.
Be honest with your friends and be willing to listen to their opinions.
Make time for your friends and spend quality time together.
Acknowledge and respect your differences.
Don't be afraid to apologize if necessary.
Always be reliable and keep your promises.
Support and encourage your friends.
Make sure you keep communication lines open between you and your friends.
Actively seek out ways to show your friends how much you care.
Learn to forgive even when it's hard.
Don't be afraid to disagree or voice your opinion respectfully.
Validate your friends' feelings and emotions.
Share your joys as well as your sorrows.
Laugh together whenever possible.
Cherish every moment spent with your friends.
Benefits of Having Good Friends
When it comes to having good friends, the benefits are endless. Not only do they provide emotional support, but good friends also provide companionship, help us make positive lifestyle choices, and may even lead to happiness and confidence. Having good friends in our lives is a great way to reduce feelings of loneliness and depression, enhance our sense of self-worth, and improve our overall wellbeing. Friends can also help us navigate life's difficulties and provide a buffer against stress and anxiety. They are great listeners, supporters, and even motivators—always pushing us to be our best selves. Simply put, having good friends in our lives is a blessing and should be cherished.
A true friend encourages your dreams and offers advice--even when you don't ask for it.
A good friend is always there to lend an ear and provide a comforting hug.
Good friends can give you an honest assessment of yourself and help you stay true to your passions.
Having a friend who understands you can provide life-saving emotional support during tough times.
A friend can be your greatest cheerleader and build up your confidence when you're feeling down.
Friends offer valuable feedback about your work and life choices to help you make smart decisions.
Friends can help you look at different angles in any situation and see things from different perspectives.
A good friend will challenge you to be a better person and push you to reach your goals.
Friends are a source of relief from loneliness, boredom, and stress.
Friends can help you laugh at life's little moments and make it easier to cope with its difficult ones.
Friends can help you find the courage to seek help in difficult situations.
Having a friend is a great way to form new relationships and interests.
Friends provide an outlet for sharing your joys and sorrows.
Having friends can help you stay connected and active in your community.
Good friends can act as great life coaches and provide insight and wisdom to help you manage your life better.
Friends can provide a sense of security and acceptance.
Friendship can offer a sense of purpose and meaning in life.
Friendship can help you become a better version of yourself.
Friends can be a source of healing and strong emotional support during difficult times.
Good messages about friendship can be a source of strength, hope, and encouragement. It can be a reminder of just how important our connections are and how much joy they can bring to our lives. We hope this blog post has inspired you to reach out to your friends today and remind them how much you care about them.
Related posts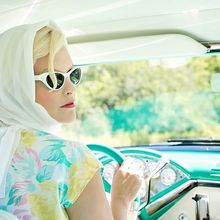 Messages. One of the best ways to express your love and care to the special ones in your life is through a Hap…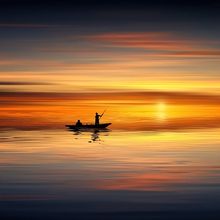 Messages. Dealing with the death of a loved one can be one of the most difficult things we face in life. Durin…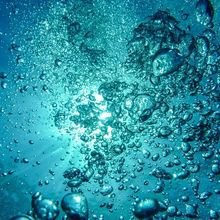 Messages. The Holiday season is a time for reflection, joy, and appreciation. During this time of year, someti…